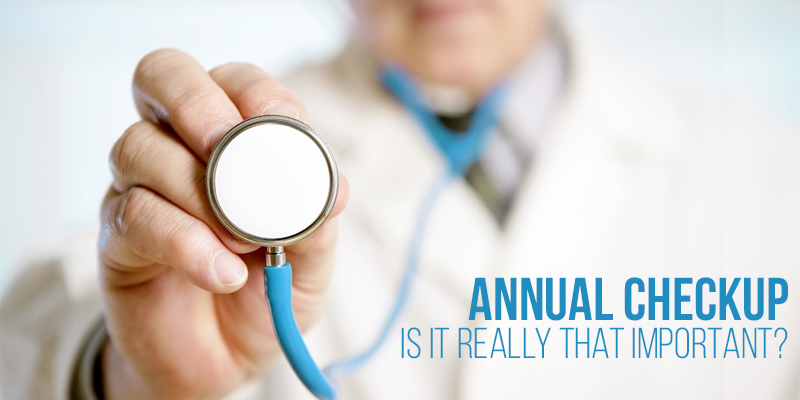 Annual Checkup – Is it really that important?
Recently one of the renowned bollywood actresses got detected with uterus cancer. The major question which revolves around female health is 'Why is her health taken for granted?
'Prevention is better than cure' this is an age old saying, but has always being an ignored one. Our lifestyle today has gone all bonkers with no time whatsoever for any physical or mental activities. Healthy body and mind is achievable with good diet and nutrition, proper lifestyle as well as good physical activity. But it's an understandable fact that not everyone has convenience to have these positive factors working along all the time. That's where the role of annual health checkups comes up. In our country, the prevalence of coronary heart diseases and other chronic lifestyle diseases is on rise due to inappropriate preventive measures.
Regular health checkups can help to diagnose the problems before they start. They may point the prevalence of any problems early which might increase the chances of better treatment and cure. For instance, a heart attack which happens suddenly is actually due to accumulation of cholesterol in blood vessels. With prior health investigation on cholesterol you would be to keep a check on your cholesterol level by maintaining diet and other necessary measures.
According to the international consensus, it has being noticed that people (working class) between age group 30-65 years are more prone now-a-days to lifestyle chronic diseases. The people in this age group should necessarily undergo routine annual health check up to avoid the consequences.
Things to look for in health checkup,
It should be multidimensional analysis where the risk factors of diseases can be identified earlier.

The check up papers should include the past medical history, so that the current check up can be focused more on that part.

Lifestyle habits- like insomnia, alcohol consumption, work pressure and stress etc. should be considered.

Physical examination by experts is must.

Pap smear and mammography for females and blood test for prostrate cancer in males should be included.
 So now is the time to take charge of your body. Health checkups do play an important role not only for yourself but also for your loved ones.